FUMIGATION SERVICES FOR EXPORT SHIPMENTS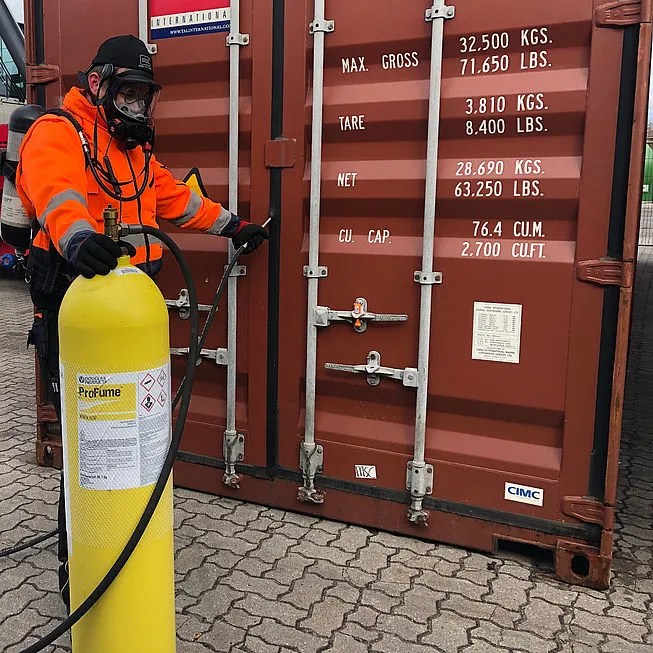 In most of the cases where in wood materials are used for packing of export goods, the buyer insists supplier to fumigate cargo and asked to produce fumigation certificate along with other export documents. Fumigation is a legal requirement by the buyer in most of the countries. So fumigation certificate is issued by the fumigator by obtaining approval for fumigation from the licensing authority. Most of the countries will not allow to import goods without fumigation certificate, wherever applicable on such goods.
Fumigation is a method of killing pests, termites or any other harmful living organisms to prevent transfer of exotic organisms. Fumigation is executed, by suffocating or poisoning pest, within an area of specified space by using fumigants. Normally, fumigation is done for wood material used for packing of goods to be exported. In some cases, empty container before stuffing of cargo is fumigated. Most of the cases, fumigation is done after completion of stuffing of cargo and closing the door of container. The result of such fumigation is more effective, as the gases used for fumigation circulates all spaces in the container without spreading gas outside, as the container is closed. However, this method of fumigation is not allowed for the cargo for certain food products for direct consumption and other specified goods.